Ross Dove, Chief Executive Officer & Director
Ross Dove began his career over forty years ago, joining his father and grandfather at a small proud family auction house in San Francisco.  During his tenure, he pioneered countless advances and industry firsts, as the firm he joined eventually climbed to become the world's largest and most respected  industrial asset and commercial property auction company.  His success has been widely chronicled in major publications, including Fortune, Forbes, the Wall Street Journal, Business Week, and the Economist, among many others.  He is a frequent lecturer, who has spoken at many business schools including Stanford and UC Berkeley, as well as industry events globally.
James Sklar, Executive VP, General Counsel and Secretary
Jim Sklar has over three decades of relevant legal experience serving leading worldwide asset advisory and auction services firms. Throughout his career, he has played a key role in establishing relationships with global alliance partners and implementing international contracts as well as expanding the adoption of the auction sale process in North America, Europe, Asia and Latin America. Jim is responsible for all of the Company's legal matters including negotiating global transactional and business alliance documents, managing relationships and contracts with worldwide clients and business partners, and providing legal representation for Heritage Global Partners, Heritage Global Valuations, National Loan Exchange, and Heritage Global Capital. Jim holds a juris doctor degree with cum laude honors from Wayne State University Law School and a Bachelor of Science in Economics from the Wharton School of the University of Pennsylvania.
Brian Cobb, Vice President of Finance
Brian Cobb serves as the company's Vice President of Finance, responsible for the corporate finance and accounting functions, technical accounting and SEC financial reporting. Brian joined the Heritage team in 2017. Prior to joining the Company, Brian gained over 10 years of progressive accounting and managerial experience which was primarily as an auditor at PricewaterhouseCoopers. Brian graduated Cum Laude from the College of Business Administration at California State University San Marcos, with an emphasis in accounting. He has been a Certified Public Accountant since 2010 – inactive status since 2018.
Dave Ludwig, President of Financial Assets
Dave Ludwig is the President of Heritage Global's Financial Assets business, which comprises of the company's National Loan Exchange ("NLEX") and Heritage Global Capital ("HGC") wholly owned subsidiaries. Dave developed NLEX™ from its start as a post-RTC sales outlet to the nation's leading broker of charged-off credit card and consumer debt accounts. Considered a leading pioneer in the debt sales industry, Dave has been a featured speaker at dozens of industry conferences. He has been quoted in numerous publications including the New York Times, LA Times, Collections and Credit Risk, Collector Magazine, and serves as consultant and expert witness within the industry. Since introducing NLEX™ to financial institutions in the early 1990's, Dave has supervised the sale of over 5,000 portfolios with face value of $150 billion. Dave has a Bachelor of Science Degree in Economics from the University of Illinois, and has been in the financial industry for 25 years.
Nick Dove, President of Industrial Assets
Nick Dove is the President of Heritage Global's Industrial Assets business, which comprises of the company's Heritage Global Partners ("HGP"), Heritage Global Valuations ("HGV") and American Laboratory Trading ("ALT") wholly owned subsidiaries. Nick also serves as the President of Heritage Global Partners, one of the world's largest industrial auction and asset advisory firms, with a legacy dating back to 1937. Prior to his role as President, Nick was Executive Vice President at Heritage Global Partners and responsible for the management and oversight of all acquisitions & dispositions globally, and had direct oversight of all other business development and revenue generating initiatives company-wide. Nick graduated Cum Laude from the W.P. Carey School of Business at Arizona State University. Nick is a licensed auctioneer in multiple states and a graduate of the Missouri Auction School.  Nick is 4th generation in the legacy of HGP's family business. In 2019 Nick was appointed to the Board of Directors for the Industrial Auctioneers Association.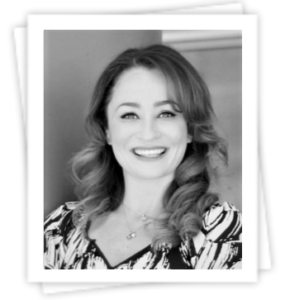 Raspina Jannesar, Chief Marketing Officer
Raspina Jannesar is the Chief Marketing Officer of Heritage Global Inc. ("HGI") responsible for all corporate marketing and branding efforts, including strategy and awareness, tactics and planning, public relations activity, and corporate communications. Raspina is a seasoned marketing leader with 19+ years of professional experience, in successfully developing and implementing strategic marketing plans, expanding business opportunities, and managing all bottom-line factors, to maximize efficiency, increase productivity, drive innovation, and stimulate bottom-line growth. Her specialties include strategic market planning, business planning & execution, brand & client relationship management, event & crisis management, public speaking, digital marketing B2B/B2C, budgeting & cost reduction, leadership & team building, process optimization, commercial operations, analytics, social media, e-Commerce, SaaS, ERP, and HTML/CSS. Raspina has been in the auction industry since 2010,  her auction career started as an Auction Operations and Marketing manager at Tiger Group; she joined Auction Technology Group ("ATG") as the Senior Director of Client Success in 2019 where she was an integral part of the senior management team that brought the ATG IPO to Main Market of London Stock Exchange (LON: ATG).